Librarian! Rafia!
Mar 31
Top 10 Greatest Sesame Street Musical Moments | Rewire -
Oh, memories! Can't get #8 out of our heads. "I got a new way to walk. Walk… Walk…"batty
batty-batty-bat!!!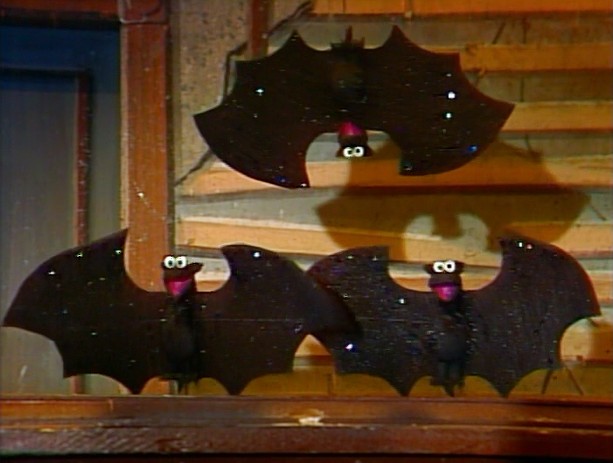 Mar 27
"The future of digital preservation is less about defining a hegemonic set of best practices than it is about scholars, curators, conservators and archivists working together to define what it is that they value about some kind of digital content and to then go out and collect it and make it available for use to their constituencies. It is about setting definitions that are often at odds with each other but that are coherent toward their own ends." — Digital Preservation's Place in the Future of Digital Humanities by Trevor Owens  (via metrolibrarycouncil)
Mar 26
[video]
[video]
Mar 25
The Greatest Hits of the Muppets'€™ Dr. Teeth and the Electric Mayhem -
Some people grew up on the Beatles. Then there are those who learned about music through the Muppets' house band.

I love this band.
(Source: hollybailey)
Mar 22
A 1987 bookmark featuring Wonder Woman, printed as part of a DC-backed literacy campaign. I would have guessed that Dick Giordano was at the very least the inker of the illustration, although far more informed folks - inc Sean Kleefeld - assure me it's the work of Jose Luis Garcia-Lopez. (It's hard to imagine the no-longer-so-Nu52 version of the character fronting a comparitive initiative, or, indeed, being able to convincingly hold such a confident, winning smile.)
(via superdames)
Mar 21
"It began with a curiosity about why the ten most common verbs in the English language are irregular, even though the vast majority of verbs are regular. Their discovery, arrived at through data-mining several centuries' worth of texts, amounts to a sort of linguistic natural selection: the more frequently an irregular verb is used, the less likely it is to be regularized over time. It was the Ngram Viewer, and access to Google's vast library of digitized books, that enabled this discovery." — Mark O'Connell reads "Uncharted: Big Data as a Lens on Human Culture," a new book by the scientists Erez Aiden and Jean-Baptiste Michel, founders of the field they call "culturomics": http://nyr.kr/OBr9bg (via newyorker)
(Source: newyorker.com, via newyorker)
"In "Old Maids, Policeman, and Social Rejects: Mass Media Representations and Public Perceptions of Librarians," Seale argues that representations of librarians can be roughly grouped into five distinct but often overlapping categories: the old maid librarian, the policeman librarian, the librarian as parody, the inept librarian, and the hero/ine librarian (Seale).
…
These three male librarians [ Rupert Giles the Watcher from Buffy the Vampire Slayer, Flynn Carsen in the The Librarian, and Henry DeTamble from The Time Traveler's Wife] do not sit comfortably in any of the five categories identified by Seale. They are policemen in that their power derives from the possession of knowledge and heroes in that they are the protagonists of these texts. We contend that these characters represent the formation of a new category within mass culture representations of librarians: the gatekeeper. The gatekeeper's predominant role is the limiting of access to potentially harmful information and as such, acting as a figure of benevolent and even necessary authority. Unlike the policemen, they operate outside of the law, answering to a higher authority and purpose.
…
The gatekeeper, in contrast to the other categories of librarian representations, is also specifically male. It echoes the very earliest stereotypes of librarians in the United States, in which librarians were portrayed as "grim, eccentric and male" (Dickinson 98). This stereotype is related to the initial role of
what were then referred to as "library keepers": enforcing rules regarding borrowing and returning privileges and thus restricting access (Dickinson 100). In contrast to these current incarnations of male librarians as gatekeepers, the role of the library keeper was perceived as thankless, low status, and feminized (Dickinson), while Giles, Flynn, and Henry are depicted as powerful, knowledgeable, and extremely masculine. This masculinity, however, is not the masculinity of John Wayne or Dirty Harry; it is a combination of dominant Generation X models of masculinity that acknowledge the impact of feminism but ultimately seek to reify male power in a postfeminist age." —
Mirza, Rafia and Seale, Maura. 

(2011). 

Watchers, Punks, and Dashing Heroes: Representations of Male Librarians in Generation X Mass Culture. 

 

In Wallace, M. K., Tolley-Stokes, R., & Estep, E. S. (Eds.),

The Generation X Librarian: Essays on Leadership, Technology, Pop Culture, Social Responsibility and Professional Identity (pp.135-146)

. Jefferson: McFarland & Co., Publishers.
So, if anyone is looking for an article (that i co-wrote!) on popular culture representations of librarians that talks about Rupert Giles the Watcher from Buffy the Vampire Slayer, Flynn Carsen in the The Librarian, and Henry DeTamble from The Time Traveler's Wife, then here you go! 

"

Really, the reason old music is widely available online and books are much rarer has to do with two court cases that interpreted copyright differently for the two mediums.

Book publishers, as per a 2002 court decision Random House v. Rosetta Books, must get an author's permission to republish a book as an ebook. Publishing houses, the Second Circuit court found, had the rights to publish the work "in book form"—a form that was found to exclude ebooks. If publishing houses wanted to make an ebook of a book they had published, they would have to renegotiate each book with its author.

For record labels, the opposite is the case, the result of a 1998 Second Circuit decision Boosey & Hawkes Music Publishers, Ltd. v. The Walt Disney Company. In that case the court was asked to decide whether Disney had violated the copyright on Stravinsky's Rite of Spring, which appears in the Disney film Fantasia, when Disney had released Fantasia on video. Boosey, who held the Stravinsky rights, argued that the original 1939 license covered the "only format known at the time, acetate-based film produced for viewing in theaters."

The court disagreed, siding with Disney: "Converting old music to new formats did not require the licensee to negotiate a new license with the copyright owner," Heald writes. For this reason, "music publishers can proceed with the digitization of their back catalog without competing to re-sign authors or hiring lawyers to re-negotiate and write new contracts."

Over email, Heald explained that he believes that legal framework is the significant reason behind the disparity, not the technological problems of scanning books or those of consumer preferences. "I would expect the gap between music and books to close quickly if copyright law were reformed. Remember that we see a 94 percent ebook rate among public domain bestsellers from 1913 to 1923. Even if books are more expensive to digitize and the market for eBooks is less profitable, we still see high digitization rates when copyright restrictions are eliminated."

" —

… while the vast majority of songs are on iTunes and YouTube?